AZ DRYWALL FINISHING OF CHICAGO IS HERE TO DELIVER THE BEST RESULTS FOR CLIENTS ACROSS ILLINOIS.
Our commercial drywall contractors have the training and experience to ensure an ideal result for your project, whether you're opening a new franchise, building a new business from the ground up, remodeling your existing property, or constructing an addition for more room.
No matter your needs, our local drywall company is here and ready to provide the best results. Check out our gallery below, and be sure to contact us for the best results!
MARIO TRICOCI - RIVER FOREST, IL
MARIO TRICOCI - ORLAND PARK, IL
Metal Studs Framing, Drywall, Wall Finishing

STARBUCKS – BRADLEY, IL
Metal Studs Framing, Acoustical Ceiling, Drywall, and Wall Finishing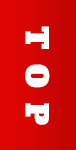 CHECKERS - CHICAGO, IL
Metal Studs Framing, Acoustical Ceiling, Drywall, and Wall Finishing
PANERA BREAD – ALGONQUIN, IL
Metal Studs Framing, Acoustical Ceiling, Drywall, and Wall Finishing